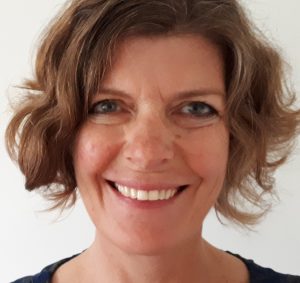 My role is to help coordinate teacher training courses, including administration and finance, and to support other sections of The Mindfulness Network as required.
I also work as a freelance mindfulness trainer and set up a Community Interest Company (CIC) to access funding for those who may otherwise not be able to attend courses. I am passionate about enabling people to bring mindfulness into their everyday lives.
I was an IT trainer for fifteen years, firstly at Happy (London) where I also delivered training projects in Uganda and Nigeria, and then at Blind Veterans UK (Brighton) teaching people with a visual impairment.  Before that I lived abroad, teaching English as a Foreign Language and sailing around the world on luxury yachts.
---
Mindfulness Practice
Having done the MBCT course for myself in 2007 for low mood, I have personal experience of how mindfulness practice enhances well-being. I did the TTR1 in 2008 and over the years have developed my own practice and teaching. I have come to realise a little more of the role of kindness and I did the Mindfulness-based Compassionate Living (MBCL) course to explore this further, which was a rich experience and continues to inform my practice.
---
Mindfulness Training
I run the following courses:
Mindfulness-based Cognitive Therapy (MBCT)
.b Foundations, Mindfulness in Schools Project
Nurturing Parents: Mindfulness-based Well-being for Parents (NP)
I am currently on the Teacher Training Pathway (TTP).
---
Further Information
I can be contacted via email at teresa@mindfulness-network.org