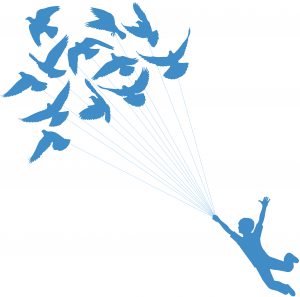 In line with our charitable purpose, The Mindfulness Network wishes to make education, training and continuing professional support for mindfulness-based teachers as accessible as possible. This will not only ensure that mindfulness-based teachers can deliver Mindfulness-based Approaches (MBAs) to the highest standards, but also enables us to remove financial barriers, as much as possible, to our services and events. Widening access in this way is vital to the integrity of our field.
People become mindfulness-based teachers for a number of altruistic reasons, but not to make lots of money. Indeed, it can be difficult for many to make ends meet, particularly if they offer vital services to those on low incomes who cannot pay market rates. In recognition of this, we try to keep our services as low cost as possible for mindfulness-based teachers.
---
Keeping our costs low so we can charge less for our services
We are constantly seeing new ways to reduce fees for our services. For example, we no longer charge a fee to register for supervision with one of our mindfulness-based supervisors. We also use a range of retreat venues, some of which offer simpler accommodation at lower prices, enabling us to charge less for events at those venues.
Our pricing policy is to break even at 90% of capacity of our events (including retreats and training courses), after taking into consideration costs, trainer fees, and overheads of administration. Sometimes we have more numbers than we expect, and sometimes fewer, but we usually manage to balance the books. Compared to many other training and professional development in other fields, our charges are very low.
We keep our costs low in other ways. All of our staff work from home and supply their own personal IT equipment. Our head office is offered to us at no charge from a trustee. We meet online to keep our expenses low. Our pay rates are low compared to similar roles in other organisations, and staff work hard, often beyond their paid hours and outside normal office hours. We have a number of volunteers who support us for no remuneration.
---
Your donation…why is it so vital to our work?
As a charity, any surplus goes into improving our services or reducing our charges, which can often leave us with limited resources to develop our work. Donations can help us considerably.
We have created four funds for which we welcome donations:
We aim to have a minimum of £5,000 in each of our bursary funds, which will enable us to respond quickly to applications.
---
Who will receive bursaries?
Bursaries will be awarded after a thorough application process. Applicants for our bursaries need to meet the following criteria:
the applicant is a trainee teacher who meets or who is working towards meeting the UK Guidelines for Mindfulness-based Teachers.
the applicant has a clear need of financial support
the service is essential for s/he to progress
We will give particular priority to applicants who can demonstrate that their work will support equality, diversity and inclusion (EDI), in line with our EDI Policy.
---
What is the Widening Access Fund?
The Widening Access Fund will be used for the following purposes:
to support special projects that help us develop services for MBA teachers (e.g. developing an online community for teachers)
to offer additional bursaries that do not fit neatly into the Supervision, Retreat or Teacher Training Bursary Funds (e.g. to support a trainer to develop skills that meet a training need we have that is not readily available)
to allow us to price some events below cost where we think there is a special need (e.g. a retreat or training event for teachers that supports our EDI policy)
to create an emergency reserves fund to support unforeseen events (e.g. an event cancellation for reasons beyond our control)
to cover the costs of administering the bursary funds, if we cannot cover do so from surpluses on events
We have a target of maintaining £50,000 in our Widening Access Fund to enable us to develop a safe and secure future that supports the MBA teaching community. This is in line with recommendations from the Charity Commission on reserves so that we can manage unexpected drops in income. To set this in context, cancelling an event can cost over £5,000 in cancellation charges for a venue, and an event that recruits at below our budget of 90% of capacity can cost us £5,000 or more.
At the end of each financial year, we will place any surplus we make from our events and other activities into the Widening Access Fund.
---
If you make a donation then:
90% of your donation to a bursary will go directly to supporting an applicant who receives that bursary
the remaining 10% of your donation (to a bursary) will go directly to the Widening Access Fund to cover administration of the fund
all gift aid that we claim will go into the Widening Access Fund
Over and above any donations received, we will be seeking grants to support our different funds.
We are enormously grateful for the generosity of donors to help us.
---
If you would like to make a donation, please click HERE.