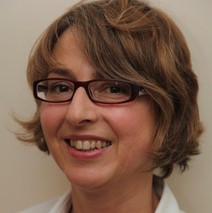 I have over 30 years' business development, marketing and HR experience in the IT and business consulting sectors at companies including KPMG Consulting and IBM as well as IT start-ups.
I retrained as a psychologist to provide a platform to teach MBCT and trained and taught at the Oxford Mindfulness Centre, Oxford University (OMC). I joined Prof Mark William's Development Board in 2010 to support the Mindfulness in the Workplace project, which was spun off as The Mindfulness Exchange (TME) in 2012. I have been running TME since then and enjoy a rewarding combination of teaching mindfulness, contributing to the field of understanding as an expert practitioner and training mindfulness teachers. I run teacher training retreats here and in Europe and mentor mindfulness teachers and corporate professionals taking mindfulness into the workplace.
Building on my successful corporate life, I am passionate about bringing the benefits of mindfulness to the workplace to manage the evolving challenges of modern working life and I really that believe that the cognitive scientific understanding of mindfulness is highly relevant to the workplace needing to deliver sustainable success in business.
As a thought leader in the application of mindfulness, I am driven to help people master their minds and flourish at work. As a Trustee of the Mindfulness Network I am able to offer my skills and experience to further the application of mindfulness for the benefit of all.