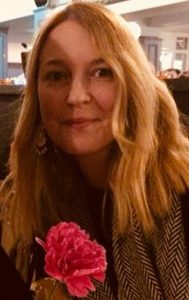 I am the Coordinator for the Teacher Training Programme at The Mindfulness Network.
I have worked for many years as a project coordinator and administrator for not-for-profit, community, environmental and arts organisations. Before joining The Mindfulness Network, I worked at the Prince's responsible business charity, BiTC . I have a passion for all aspects of well-being and am pleased to be working in the field of mindfulness teacher training and support. Additionally, I work as a holistic and remedial therapist in a clinical setting.
---
Qualifications
I graduated from Liverpool University in 1999 and have a postgraduate diploma in Law. As well as having completed courses for continuing professional development, I am currently on the journey towards becoming a fully accredited mindfulness-based teacher.
---
Further Information
I first encountered the practice of mindfulness meditation following a stressful life situation many years ago. On the advice of my physiotherapist, I initially attended an eight-week mindfulness for health course, which sparked my interest. Daily practise of mindfulness meditation and mindful movement continues to have a transformative effect in all areas of my life and has given me a keen interest in helping others manage their health and stress.
Alongside my career and personal interests, I volunteer for a number of health charity campaigns providing peer support. I have also authored several children's books for the charity JDRF, which are distributed to NHS hospitals and schools nationwide.
I can be contacted via email at emma@mindfulness-network.org.