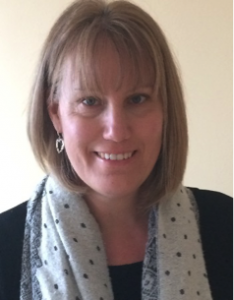 I am the Operations Lead and Retreat Coordinator, involved in coordinating the retreats, from applications through to delivery, and administering the day-to-day finances.
I have over 19 years of experience of working in the finance sector, within Banking and Local Authority. I also worked for 10 years for the NHS within Public Health, coordinating and facilitating behaviour change groups and specific research projects.
I am a trained mindfulness teacher, working as a member of the Teaching Team with Sharpham Trust in Devon, delivering eight-week MBSR programmes, days and beginners retreats. I have also developed and led a number of school-based mindfulness projects, across Devon and Cornwall.
---
Qualifications
CMRP Teacher Training Retreats Levels 1 & 2
Exeter University – 2 Year Supervised Pathway, MBI:TAC certificate of Teaching Competency
CMRP Supervision Training
Mindfulness in Schools Project Training – .b Foundations, .b for Teens
Finding Peace in a Frantic World Training
Ongoing CPD training through CMRP and Exeter University.
Level 3 Health and Social Care
Level 3 Health Coach – Lifestyle and Behaviour Change
---
Personal Practice
I came to mindfulness following a period of ill health, in 2007. Whilst it took some time to establish and develop a regular daily practice, as time has gone by, it has become apparent that taking a mindfulness course has profoundly changed the path of my life for the better.
Currently, I am drawn towards including self-compassion-based practice into my regular practice. I feel this has supported me to bring warmth to my practice and to truly tune into my body and be guided by what I learn.
I continue to explore and develop my daily practice by: attending regular retreats and silent days; listening to dharma talks; reading; attending peer support groups; and by attending regular ongoing CPD training.
---
I can be reached via email at anna@mindfulness-network.org.