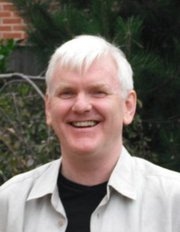 My career has been in IT research and development in a mixture of academic, commercial and public sector settings, both technical and managerial.
I have had a regular meditation practice since 1995, and it has made a huge difference to my life and that of my family. As I approached retirement, I had an aspiration to teach meditation, and this was around the time that mindfulness was becoming more mainstream. Wanting to train properly, I joined the Bangor masters programme in 2013, and I have been teaching mindfulness classes around West Yorkshire since 2014 since retirement from my role as director of information standards delivery in the NHS.
I want to contribute as best I can to the development of the mindfulness field. My business and IT experience are things I feel I can contribute, as well as continuing to develop as a teacher. So, when the opportunity to volunteer and help the Mindfulness Network develop came along, it was not difficult to make up my mind and say yes.
---
Qualifications
MA in Mindfulness-Based Approaches, Bangor University, 2017
Ph.D. Computer Science, University of Keele, 1983
B.Sc. Pure Mathematics, University of Sheffield, 1976
---
Personal Practice
Like many, I first started a meditation practice to help deal with great personal difficulties, and it soon became a daily habit that helped me cope with a complicated home situation and continue to work. I started practising with Transcendental Meditation in 1995, and I found that it quickly helped me deal with the immense stress I was living with. I soon started to explore other practices, and gradually moved to adopt Buddhist practices. Since training as a teacher, I have stayed mainly with mindfulness practices. My daily practice is mindfulness of breath. Probably the biggest surprise to me in adopting mindfulness-based practices is the emphasis on bodily awareness, and yoga has become a core part of my regular practice. I increasingly include compassion-based practices in my personal practice, and I have found them very helpful in some teaching situations. I am continuing to deepen my practice through CPD and retreats. 
---
Research Activities and Interests
Information will be important in the ongoing research and development of mindfulness-based approaches. For my masters thesis I produced a draft information plan for the MBA community, and I would like to take that forward, initially consulting on it with MBA teachers and researchers, and then finding ways of realising that plan, which will require further research and development. 
---
Publications
Lunn, K., Crane, R.S. (2016), Informing Mindfulness: Investigating how national information can support the implementation and further research and development of mindfulness-based approaches to improve health and wellbeing of citizens. Research presentation and poster at the Mindfulness Conference, Supporting all aspects of Family Life, Centre for Mindfulness Research and Practice, Bangor University, 8th – 11th July 2016.
Lunn, K. (2016), Informing Mindfulness: Developing an Information Strategy and Plan. MA Thesis, Bangor University.
For other publications see www.kenlunn.com.
---
Further Information
Contact me at ken@mindfulness-network.org.